Welcome to Autolaunch™
Free lineal and area cutting software (nesting)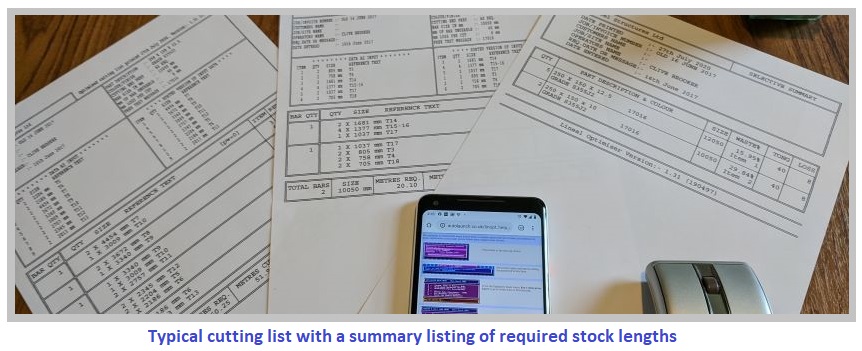 Autolaunch™ offers absolutely free of charge (and no catches it really is totally free), software to assist with the logic of how best to cut anything from either a stock length (lineal - length) or rectangular sheet (area nesting of rectangular panes from larger stock sheets). It doesn't matter what the product is that you need to cut, you simply use a material description that best suits your needs. Define the simple rules and you are away.
Why is Autolaunch™ software free?
It's very true in life, that if something is too good to be true, then there will inevitably be a sting in the tail. So it's a fair question, why is the software free and what is the catch? Well, the software was written some years ago in the programming language "C++", for the DOS environment. Fortunately, by agreement with Jos Schaars, we have included his brilliant Vdos program that emulates this environment. Both the Autolaunch Lineal Optimiser and the Autolaunch Area Optimiser can be effortlessly installed into Windows 7 and above computers. With their Icons on your desktop, you could be one click away from easily running these programs on you PC.
Cutting optimisations in under one second!
With DOS programs, the learning curve is a little more individualistic than Windows applications. The Autolaunch Optimisers were specifically written for commercial use in a critical environment. Their design gives immediate optimisations that can easily be viewed on screen or printed. Furthermore, the printed cutting lists are very clear and concise, making it very easy to follow, on the shop floor for the people who cut the materials. You can see a clear example of this below. Both the free Autolaunch Lineal Optimiser and the Autolaunch Area Optimiser can be download now.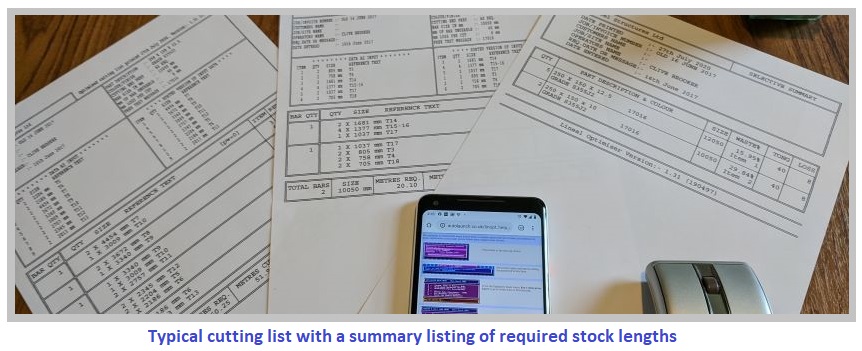 Say goodbye to error reports!
Equally important, rather than wait until the very end to discover that it's impossible to cut some of the keyed in data, Autolaunch Optimisers prevent this happening, at the point where the logic error occurred. We all know that you can't cut a 5 metre length from a bar that is only 4 metres long, but it's surprising that much software won't warn of this until the end of a massive keying entry. These programs have a tendency to produce reams of paper at the very end advising all the errors, not exactly user friendly!
As much as was possible, Autolaunch software is idiot proof. That was a major design criteria for the team using the software with very expensive materials on long delivery times. It was vital to know how the bespoke materials would be cut, to get the purchase quantity correct, without vast over or under stocking.
In conclusion
We would ask that if you use the software, please let us know what you think of it, good bad or indifferent (although to be fair, we don't envisage developing it any further). If there is enough interest we will try to put together a FAQ page to help other users, though to be fair, to date, there has not been much feedback.
Computer programming background of the author
| | |
| --- | --- |
| Computer programming was a serious hobby, back in the mid- late 80's, he had five computer games published for the English Sinclair Spectrum home computer. They sold well over a quarter of a million copies in various formats. If you are interested to learn a little more from this era, do please visit, the "retro gaming page". | |
Privacy Statement, the legal bit
This website doesn't collect personal data so it can't be shared. It doesn't leave cookies on your computer. It's simply here to be read.
| | |
| --- | --- |
| © Clive Brooker 2001 - 2020 | |